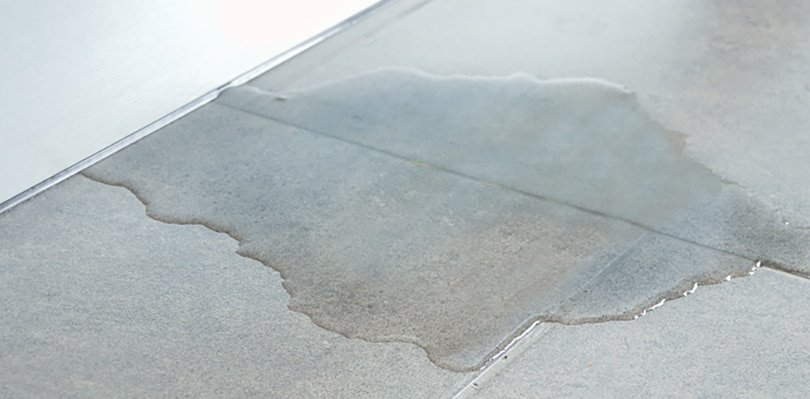 Slab Leak Detection in Honolulu HI
Have a slab leak? Call Honolulu Pineapple Plumbing - (808) 202-2939
A slab leak occurs due to a broken pipe beneath the foundation of your home. This is a big problem that can cause devastating damage if not handled in the shortest time possible. If this is not done in a timely manner, water will start rising up and eventually end up flooding your home. You don't want to experience this. Anytime you suspect that your home slab foundation has a leak, you need to contact us immediately. We are experts in slab leak detection and repairs. The first step we take is to detect the leak accurately as we diagnose your entire home plumbing system.
We are proud to have leak detection specialists that are highly trained in slab leak detection. Having state of the art equipment enables our experts to locate accurately the slab leak. After detecting the slab leak, they take the next step of repairing the leaking pipe or replacing it entirely.
Signs of slab leaks
Over the years, slab leaks have become a problem that many homeowners keep facing. Some of them don't have an idea of how slab leaks occur. Some of the signs that show clearly the presence of slab leak include:
Water regularly seeping from walls
Damp spots on your wall/floor
Floor discoloration
Escalating water bill
Water running flowing even after everything is turned off
These and others are part of possible signs that you may be having a slab leak.
Why Slab Leaks Are Dangerous
Apart from the health issues slab leak poses to your family, it can cause a serious physical threat to your property. Slab leaks can destabilize the foundation upon which your home stands. This is a calamity waiting to happen. Structural issues begin to show the moment you see cracks on your walls. Fixing this problem may deem expensive but we do it at an affordable cost. We have highly competent staff who have knowledge of where to check for a slab leak and eventually repair this issue.
We know how important your home is to you as well as your physical health. That is why we do our best to detect and repair efficiently and effectively. The moment you notice dampness at a certain area of your home, it is time to give us that call. Do not wait for the situation to escalate further.
Our Slab Leak Detection & Repair Approach
We take pride in having efficient modern techniques meant to repair slab leaks. We locate the leak and take the next course of action which is fixing it. As a homeowner, it may be quite challenging to identify a slab leak. That is why we have invested in advanced technology to be able to determine and pinpoint the exact position of any slab leaks. Our capable team of highly trained professionals will carry out the most affordable and effective course of action. We will also keep you informed on every step we are taking as we work on the slab leak repair.
Hiring a professional to deal with a slab leak is of utmost importance. Slab leaks can cause detrimental damage to your home if ignored. Our technicians have been carrying out this service for years hence they are quite experienced. We have confidence in their ability to not only detect slab leaks but also to repair them in a timely manner. Anytime you need the services of our certified plumbing technicians, you are free to contact us.
Professional slab leak detection and repair Honolulu HI
We are happy to be the leaders in the provision of professional plumbing services that include slab leak detection and repairs. Our ultra-modern equipment aid in quickly detecting where the slab leak is occurring from accurately. We do not gamble about that. We have the necessary and right equipment to work on all types of slab leaks. We take pride in our work and our highly capable competent team.
What we are always eager to do is to restore your home to its original state before the slab leak happened. We aim at protecting your home the reason why we have a solid reputation. We are always timely, affordable, punctual and quite reliable. Once you suspect that you have a slab leak occurring in your home, do not hesitate to call us.
Our professionals are always a phone call away when it comes to assisting you any time of day or night. We will schedule your inspection and take another step of repairing the slab leak without causing you any more inconvenience. Always remember that when you report a slab leak early, you end up saving your home from a lot of damage.
Check out our sewer line repair services.